The most divine gift of all buried at the heart of the great temple.

The throne of the soul
Our Pineal Gland.
Named Deriven from the Pine comb.
This gland is a main hub of our endocrine system. That is it sends out commands or biochemicals that create our mood, perceptions, feelings, emotions, awakeness sleepines so on. It is our Circadian Antennae receptor for signals from the sun at the heart of our galaxy waking us up when light peirces our hemisphere and unveiling the holomorphic universe around us.
It controls the release of DMT, the chemical released just after birth in our brains, during our dreaming hours, and in death. The pineal gland is stimulated by the circadian rhythms of the universe and delivers melatonin to bring us into the underworld of sleep and dreams. It is also a very powerful psychedelic chemical used by shamans in central america who call it the death vine or ayahausca or yage. The death vine contains the chemical Dimethyltryptamine when mixed with a beta harmoline plant mixture and allows for the experience of waking DMT distribution from our pineal gland. This chemical allows for the feeling of direct experiences of the forces and operations of the universe, light, sound, wind, water, fire etc. and allows the adept to experience reality with the eyes of a child. Non objective reality or Tao, Hunab Ku, the all to some; No-thing.
This gland was long considered the 3rd eye or 6th ajna chakra in the east, it was the single eye that jesus speaks of.
Know to us as the Pineal Gland in modern science.
Ajna in Hindu spiritual science
The christian single eye
Intuition.
http://www.crystalinks.com/eye.html
- The Eye
http://en.wikipedia.org/wiki/Pineal_gland
- Wiki Pineal Gland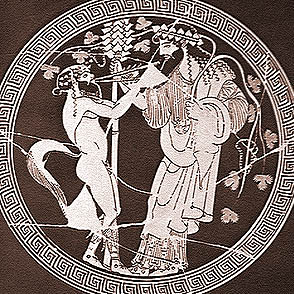 Dionysus' staff topped Pineal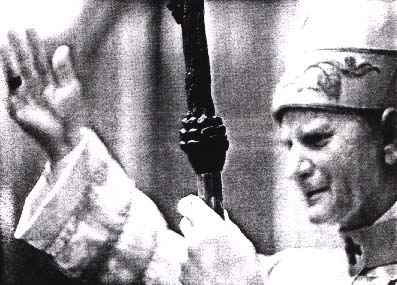 Pineal Pope staff - Roman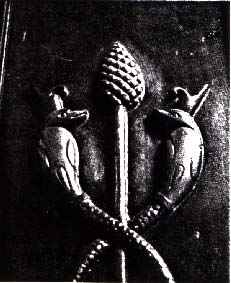 Staff of Osiris- Egypt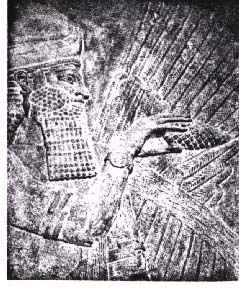 Tamuz pineal wand Assyrian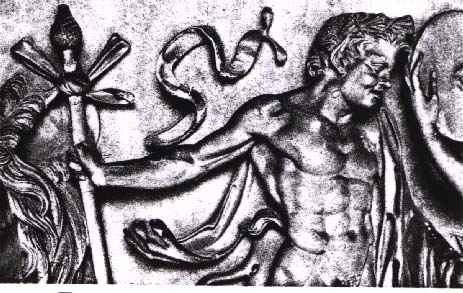 Bacchus Pineal staff Greece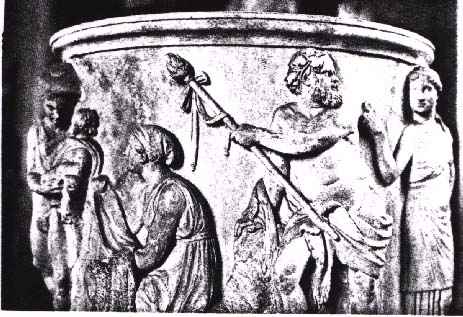 Bacchus pineal staff